:: Welcome ::

Welcome to the Brain Research Institute, Melbourne, Australia.
The Brain Research Institute, the Howard Florey Institute, the Mental Health Research Institute and the National Stroke Research Institute have joined together to form the Florey Institute of Neuroscience and Mental Health. The four institutes have come together to share their expertise and collaborate in an environment of mutual trust and respect. Florey research programs are aimed at developing ways to prevent, treat and potentially cure brain disorders. The critical mass of skilled researchers working together heralds a new and exciting era for brain research.
Continuing research activities of Brain Research Institute scientists are now undertaken within the Epilepsy and Imaging Divisions of the Florey. We perform internationally competitive research to help understand the structure and function of the human brain. Our studies include both healthy people and those affected by injury and disease.
The Brain Research Institute was established by Professor Graeme Jackson at Austin Health, Melbourne, Australia in 1996. The first 3 tesla Magnetic Resonance Imaging (MRI) machine in the southern hemisphere was installed in 1999. In 2007 this was complemented by installation of an additional state-of-the-art 3 tesla scanner. In 2011 our first 3 tesla scanner was replaced with the latest generation 3 tesla scanner which has a relatively large diameter bore and short length, improving accessibility. This was installed in conjunction with our move into a new purpose-built research facility building: the Melbourne Brain Centre located on the campus of the Austin Hospital in Heidelberg. This facility is unique in Australia, with the MRI scanners being 100% dedicated to research and education.
Florey scientists use this facility to perform world-leading clinical neuroscience research and technological development. Other neuroscience research groups, with important questions to address, can work in conjunction with experienced MRI development scientists to apply the new techniques to clinical areas such as epilepsy, stroke, brain trauma and mental health.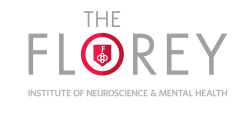 Copyright© 1997-2014 Brain Research Institute